"We are Engineers and we know how to make things work right and safely!"
STAIRS & WALKWAYS
---
We can modell up in 3D and prepare for fabrication any structural design of the stairs and walkways. The design meets requirements of BS EN ISO 14122 and health and safety regulations. When the job is done in 3D, we will supply you with all necessary fabrication drawings, which can be issued to a workshop.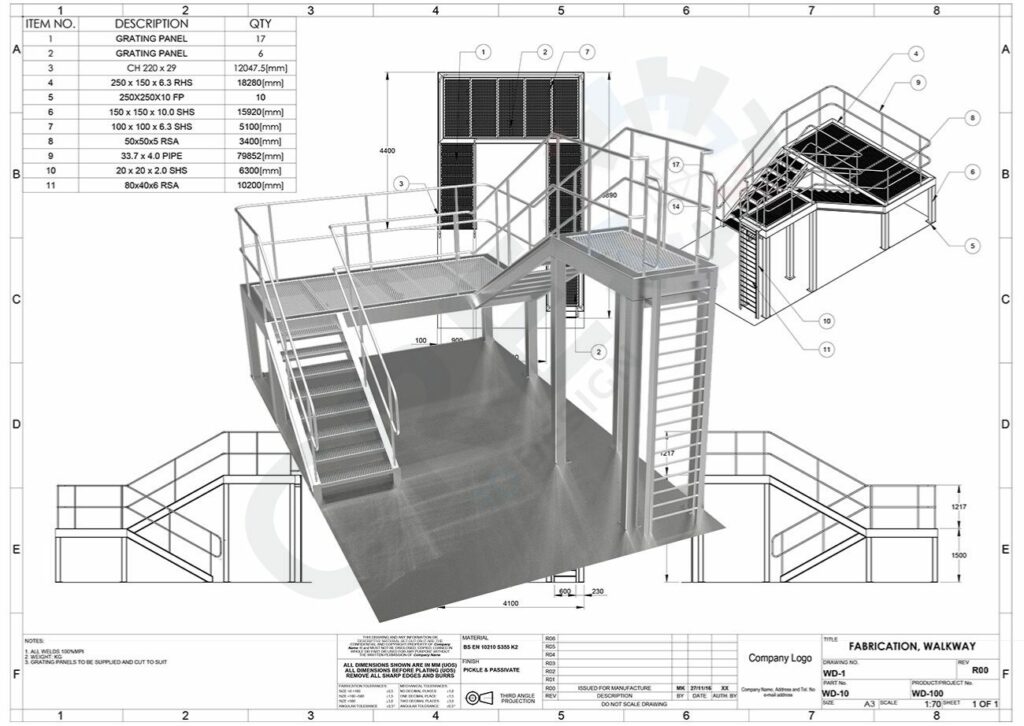 CUSTOM MADE CONTAINERS
---
We also offer the service of 3D modelling of 20ft or 10ft standard containers with your modifications which may include the general arrangement of internal components or container bodywork to accommodate a single door, window, refrigeration unit with a support frame, etc. Please don't hesitate to contact us to discuss your requirements.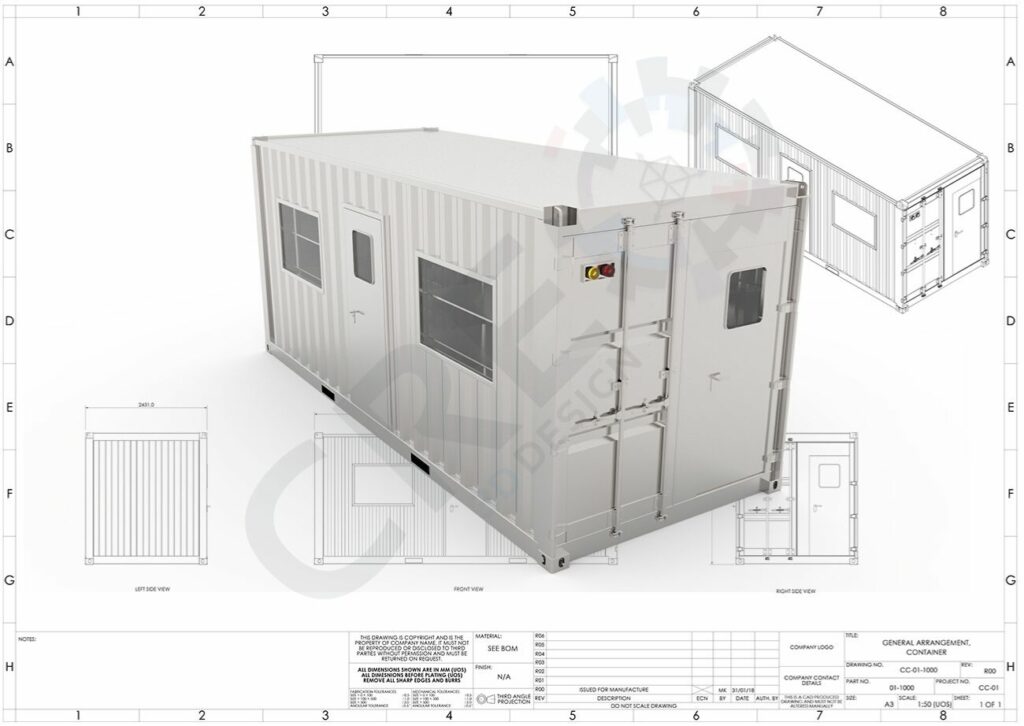 SUPPORT STRUCTURE
---
We are experienced in design and calculate support structures for the storage tanks or any ancillary equipment. The calculations are made to meet the requirements of the euronorm EN-1991 and EN-1993. FEA analysis is additionally conducted to back up the hand calculations or increase the safety of the structure. Upon completion of the work a full calculation report is provided taking into account all external loading on the structure and its response. For further information please get in touch!