We don't limit our challenges, but we want to challenge our limits.
2D DESIGN
---
What can we offer you? Everything you wish to have drawn in 2D! The only thing you need to do is provide us with some information, sketches or pictures and we will convert them to digital drawings. Every drawing made by us will meet your CAD standards, needs and requirements. We specialize in 2D drawings such as:
GENERAL ARRANGEMENTS, CONCEPTS AND SITE LAYOUTS
MECHANICAL GAS AND FLUID SCHEMATICS
RED LINE DRAWINGS
ANY CONVERSIONS FROM PDF, PICTURE OR PAPER TO .DWG FORMAT
P&ID DRAWINGS
AS BUILT DRAWINGS
When the project is finished, we will provide you with an editable digital drawing in the form of .dwg (or other applicable) file, which is easy to amend any time you want.
3D DESIGN
---
Not everyone is able to read and visualize 2D drawings. We have got the skills to make them live in the real world, 3D world. By designing in 3D we provide our clients with a better understanding of their project. Moreover, we can present how it actually works. We specialize in creating 3D models such as:
PARTS, ASSEMBLIES AND MECHANISMS
---
The final result of our work is a 2D drawing with a complete Bill of Material of parts, which make up your design. This drawing can have any function you like. For example, we can make it to be a general arrangement, fabrication, mechanical detail or schematic drawing. Everything depends on what model is supposed to be presented in your design.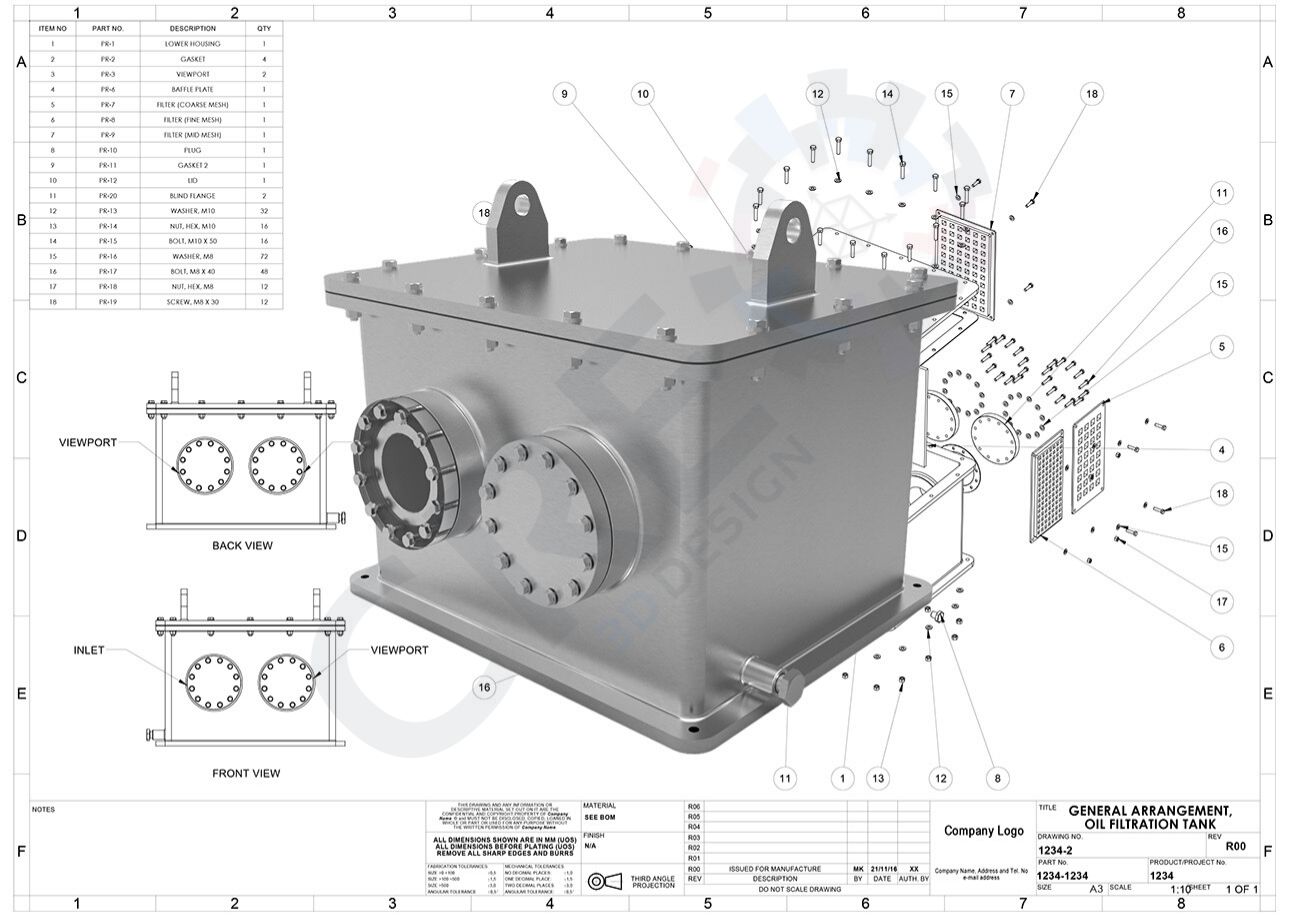 2D TO 3D CONVERSION
---
If you have your design in 2D and want to add a third dimension, it is not a problem for us. Please provide us with your sketch, pdf, dwg or any file format and we will do the best to convert it into a 3D model.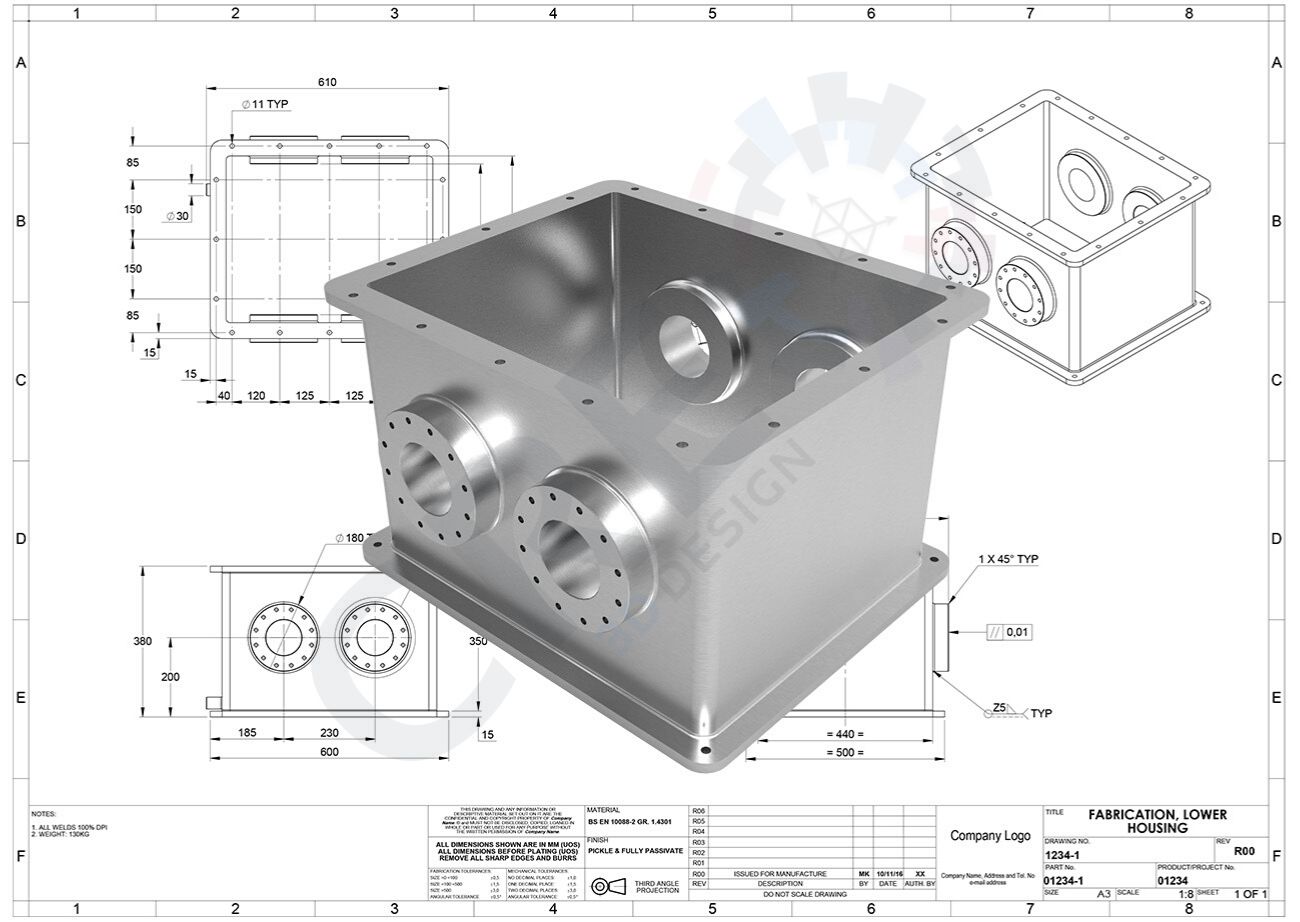 SHEET METAL DESIGN
---
Sometimes our design is more complex and needs to be accomplished by using specific tools and easy to bend materials. This is where sheet metal comes to play. Some of customer products can be easily created by only bending sheet metal to get it into desired shape. The 3D model can be flattened in order to get profile to be cut out from the sheet metal and then bend it according to fabrication drawing. A Good example is an enclosure where the housing must be light and cover all internal components only.